The #18 Joe Gibbs Racing Toyota will have a full-time driver in the 2020 NASCAR Xfinity Series season. The team confirmed that Riley Herbst is set to be that driver.
The #18 Toyota for the Joe Gibbs Racing NASCAR Xfinity Series team hasn't had a full-time driver since the 2015 season when Daniel Suarez drove it as a rookie. But that is set to change next year.
The team have confirmed that Riley Herbst is set to drive the #18 Toyota full-time in the 2020 season after driving the car in select races throughout the 2018 and 2019 seasons.
The 20-year-old Las Vegas, Nevada native has never completed a full season in one of NASCAR's top three series, but he has also spent time competing in the Truck Series and K&N Pro Series East this year. He competed full-time in K&N Pro Series West back in the 2016 season.
Here is what Herbst had to say about the opportunity to drive the #18 Toyota for Joe Gibbs Racing in the Xfinity Series next year, according to NASCAR.
"I'm very excited to compete full time next season in the Xfinity Series in the iconic No. 18. I've enjoyed the transition to the Xfinity car this season, learned a ton and look forward to continuing to learn next season and improve each and every week. I'm eager to get started and have Monster Energy back with me and can't wait for Daytona."
This confirmation solidifies the team's three-car lineup for the 2020 season. Joe Gibbs Racing have never had three full-time Xfinity Series drivers despite the fact that they have run three cars on a full-time basis for several years.
They have already announced that Brandon Jones is set to return for a third season behind the wheel of the #19 Toyota and that current Kyle Busch Motorsports Truck Series driver Harrison Burton is set to replace Christopher Bell behind the wheel of the #20 Toyota.
Bell is on his way to the Cup Series to drive for the Joe Gibbs Racing-affiliated Leavine Family Racing behind the wheel of the #95 Toyota, which is currently driven by Matt DiBenedetto. DiBenedetto is set to replace Paul Menard, who is set to retire after the 2019 season ends, behind the wheel of the #21 Wood Brothers Racing Ford.
In nine career Xfinity Series starts, Herbst has recorded four top 10 finishes, including a career-high finish of sixth place in his debut at Iowa Speedway last year. His average finish is 14.22.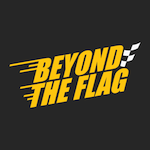 Want your voice heard? Join the Beyond The Flag team!

With limited experience in NASCAR, how will Riley Herbst perform behind the wheel of the #18 Joe Toyota for the top-tier Joe Gibbs Racing team in the 2020 Xfinity Series season?

Source: